Corporate
- Health, Safety & Welfare Policy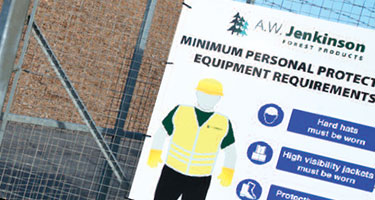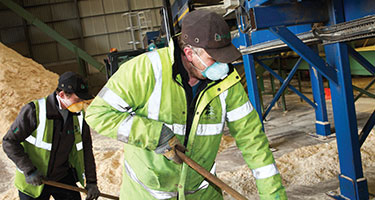 It is the policy of A.W. Jenkinson Forest Products and its associated companies to provide, maintain and ensure safe working practices in all operations, systems of work and working environments, for the protection of employees, contractors and others who may be affected, so far as is reasonably practicable.
All management and supervisory staff are directly responsible for the ongoing identification of workplace hazards and risks in the areas under their control. And for the rectification or minimisation of hazards and risks and the implementation of procedures that deliver pro-active management of health and safety in the workplace.
Company Directors, Managers and Supervisors are proactive in ensuring that appropriate health and safety considerations receive maximum priority during operational planning and the day-to-day supervision of work.
Line Managers are directly responsible for the implementation of the safety policy. However the objectives of this also relies on the positive support and co-operation of every employee, contractor and site visitor.
Employees must comply with every company safety policy as a condition of employment.
Contractors and site visitors are clearly informed of company safety policy during induction.
Allan Jenkinson and the Directors, Managers and supervisors of all the A.W. Jenkinson group companies give their full and active support to the implementation of these policies.