Group Businesses
A.W. Jenkinson Farms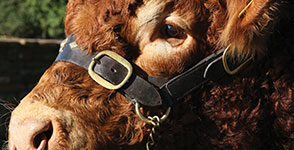 Located within the Eden Valley, the A.W. Jenkinson Farms set benchmark standards in bovine genetics, cattle, sheep and arable productivity. Throughout the holdings, the policy is one of continued improvement of land, livestock and facilities, tempered by a recognition that A.W. Jenkinson Farms are stewards of the land. The farm comprises six formerly separate holdings now operated as a single, efficient unit. Activities on the Farm are centred on bovine genetics and breeding cattle, as well as sheep, arable and shooting land. The Limousin breeding herd comprises females which calve down to the Farm's high quality pedigree stock bulls. The Farm also holds around 2,500 ewes; these Texel/North Country Mule crosses produce in excess of 4,000 lambs per year. The A.W. Jenkinson Farms arable land contributes almost the entire feed requirements of the Farm, as well as providing a marketable surplus. The Farm is entirely self-financed from within the Group. A high degree of investment in the latest machinery and farming innovations help drive maximum yield, whilst keeping use of agrochemicals to a cost-efficient, environmentally responsible minimum.
A & A Recycling Services Limited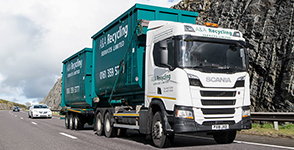 A&A Recycling Services' activities are centred on the recycling, repair and reuse of damaged pallets and other life-expired timber.
The Company started life in the early 1990s at Bentley in Warwickshire with a single flat-bed truck collecting used pallets for reconditioning and resale in the Birmingham area.
Later, a valuable and growing market was identified for the recycling of other forms of waste wood, mirroring the activities of the wider A.W. Jenkinson group.
Where possible, damaged pallets collected from across the UK are repaired and resold; significantly reducing the consumption of virgin timber for pallet manufacture. The remaining unserviceable timber and other reclaimed wood is processed into raw material for chipboard production and for use in modern, carbon neutral power stations.
A.W. Jenkinson Woodwaste Limited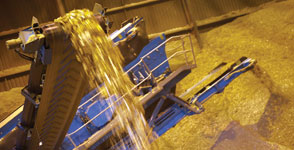 In line with government waste, energy and sustainability targets, A.W. Jenkinson Forest Products has invested heavily in the environmentally responsible processing facilities required for waste wood recovery and recycling through the wholly owned company, A.W. Jenkinson Woodwaste Limited.
A.W. Jenkinson Woodwaste operates facilities at Carlisle, and in Scotland at Bo'ness near Grangemouth, Glasgow, Ayrshire and Aberdeen.
Company operations are centred on the recycling of waste wood as well as green waste, which is composted at Hespin Wood. The highly successful site just north of Carlisle is the first of numerous green recycling facilities currently in development.
Located close to large urban centres, these new sites will collect household and commercial waste, manufacturing high grade compost and chipped timber for use in Panel Board Mills and as a moisture regulator in the blending of biomass power generation fuel.

Iain Scott
Farm Manager
T: 01931 712644

Matt Howarth
Managing Director
T: 01827 722300

Tom McIntyre
Managing Director
T: 01506 829880
Berite (Sawmills) Limited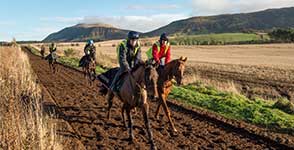 Berite Sawmills is a producer of sawn pallet and fencing timber based at South Cerney, near Cirencester in Gloucestershire.
The Company also manufactures and markets the 'Dormit' brand of woodfibre. This high quality virgin fibre product is one of the country's leading substrates designed for use in all-weather equestrian gallops and training arenas.
Each year the sawmill consumes around 25,000 tonnes of coniferous logs at its three acre site at the picturesque Cotswold Water Park on the main road between the M4 at Swindon and Gloucester.
The co-products produced from sawing timber for the pallet industry and fencing remains within the group; entering the supply chain to be processed into a wide range of wood products such as garden and amenity, wood-based panels and biomass.
A.W. Jenkinson Penrith Truckstop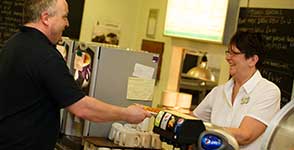 Penrith truckstop is a popular, independent facility for commercial drivers, located less than half a mile from the key junction of the A66 trans-Pennine route and the M6. Whilst today there are numerous motorway services, many truckers still prefer the character and personality of the smaller independent sites.
The easily accessible site provides 24 hour card fuelling, welcoming accommodation, a restaurant serving hearty, fresh food, meeting, games and events rooms, and a well- stocked shop in addition to the all-important secure parking essential for drivers with loaded vehicles.
Penrith Truckstop is also a valuable asset for the wider A.W. Jenkinson group. it is adjacent to A.W. Jenkinson's Penrith facility and Stobart Biomass and was originally purchased to guarantee local fuelling facilities and secure weekend overflow parking for Jenkinson's expanding transport fleet.

David Haste
Site Manager
T: 01285 860781

Phill Carrick
Site Manager
T: 01768 860790