Joint Ventures
AHS Limited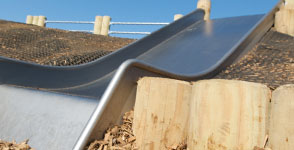 Since the Company's formation in 1991, AHS has built up a strong reputation for quality, efficiency and prompt delivery in the supply of an extensive range of barks, composts and associated products to the landscape industry.
The Company's success draws on the sales strengths of Managing Director Nick Guest, combining them with the logistics experience of A.W. Jenkinson. This balanced approach allows the business to market and distribute nearly half a million cubic metres of landscape products sourced from across the UK and Europe every year; making AHS the largest bulk supplier of landscaping material in the UK.
Whether transported as 70m3 loads by A.W. Jenkinson's walking floors, or by a number of other vehicles drawn from the AHS fleet, customers receive deliveries within 48 hours of order.
Forest Garden Limited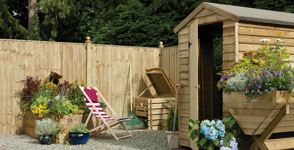 A.W. Jenkinson holds a substantial share in major sawmilling and garden products manufacturing business Forest Garden. The Company is the UK's largest producer of sheds, fencing, arches, arbours, decking, decorative trellis, planters and pergolas.
A large proportion of Forest Garden's popular products are pressure treated and carry a 15 year guarantee against rot; saving time and money, as well as helping the environment by reducing the amount of chemicals used annually and the frequency with which wood must be replaced.
The business, which is the main supplier for most of the UK's DIY retail chains, is based at Hartlebury in the Midlands, with sawmills also operating at Sennybridge in Wales and adjacent to E.ON's Steven's Croft power station at Lockerbie; which is a major transport and operations centre for the A.W. Jenkinson group.
Melcourt Industries Limited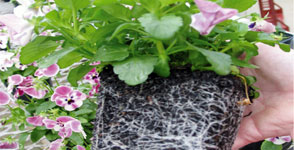 Melcourt Industries are widely recognised as market leaders and innovators in the provision of sustainable bark-based growing media, mulches, soil conditioners and composts, topsoil, play surfaces, biofiltration media, reptile bark and equestrian surfacing.
The company uses natural, sustainably sourced UK bark and woodchip materials to manufacture its range of premium quality, competitively priced products, all fully compliant with relevant British and European specifications and standards – many of which Melcourt helped to develop. Many Melcourt products have also achieved stringent Forest Stewardship Council (FSC) certification, with some also approved by the Soil Association for use in organic applications.
Melcourt leads the field in enabling UK horticulture to move away from peat use with carefully formulated, proven products which are used successfully by an increasing number of leading commercial growers.

Nick Guest
Managing Director
T: 01797 252728

Guy Grainger
Managing Director
T: 08442 489801

Andy Chalmers
Managing Director
T: 01666 502711
South West Wood Products Limited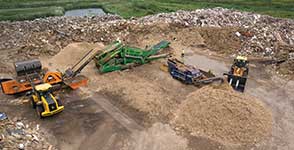 Mirroring the work of A&A Recycling, South West Wood Products' activities are centred on the shredding of life expired pallets and other waste wood into an important source of wood fibre.
Operating from Meare, close to Glastonbury in Somerset, the company was launched in 2011 as a joint venture between with Nigel Dunn Forestry servicing the recyclables market in South West England.
The company is one of very few UK businesses that is licensed to shred life-expired, well recognised blue pallets owned by GKN. Unserviceable pallet timber and other reclaimed wood is processed into raw material for chipboard production and for use in modern, carbon neutral power stations.
Sylvagen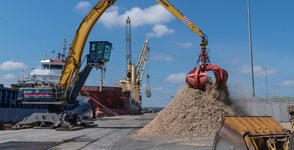 Established in 2018, Sylvagen is a joint venture between A.W. Jenkinson Forest Products and Sylvagen's Managing Director, Charlie Jones.
Sylvagen specialise in the recycling and recovery of arboricultural and forestry residues, along with waste material such as waste wood.
With suppliers across Europe, including Scandinavia, in addition to the UK, they supply biomass to power stations, processed materials to panel board manufacturers and raw materials to processing companies.
Utilising A.W. Jenkinson Forest Products expertise in logistics, alongside their wealth of industry knowledge, Sylvagen are able to provide a consistent supply of materials and meet the demand of both their domestic and European customers. Sylvagen's core values are centred around service with a focus on reliability and flexibility.

Tom Dunn
Regional Manager
T: 02920 523440

Charlie Jones
Managing Director
T: 01892 280290