Forest Products
- Clifton Moor - Head Office
Introduction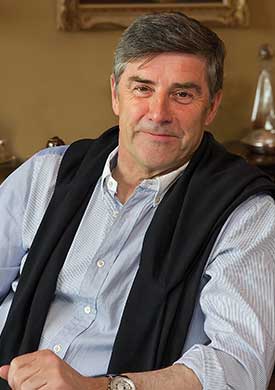 A.W. Jenkinson Forest Products was formed in the mid-1960s when founder, Allan Jenkinson, took the initiative to collect unwanted sawdust and wood shavings from the sawmills around Cumbria and the Borders using a single tractor and trailer. He then transported the timber co-product to the area's farms where sawdust was, and still is, in great demand as livestock and pet bedding.
This innovative, original approach with its positive environmental drive, has characterised the work of Allan and his team in the intervening years and has remained an important part of the business ever since. Demand outstripped the locally available supply of sawdust needed to supply A.W. Jenkinson Forest Product's growing customer base. This led to partnerships being formed further afield, rapidly growing the business which now supplies customers across the UK and northern Europe.
To better serve the targeted needs of its extensive third party customer base, as well as the ongoing and expanding transport requirements of the wider A.W. Jenkinson group, the logistics operation was incorporated in spring 2014 to create A.W. Jenkinson Transport Limited.
Today A.W. Jenkinson Forest Products and its associated businesses handle over 3 million tonnes of roundwood, chips, shavings, sawdust, bark, green waste and other timber co-products each year, collected from forestry sites, sawmills and other wood processing industries throughout the UK. A.W. Jenkinson's services link forestry, sawmilling, wood processing, building and demolition sectors with the demands of pulp, paper and panel manufacture, energy generation, agriculture, horticulture and amenity markets in an environmentally responsible cycle that makes maximum use of one of the world's dwindling resources.
Material Processing at Clifton

Raw ungraded bark arrives at A.W. Jenkinson's Clifton site in Cumbria from a variety of forestry and sawmilling sources carried by the Group's fleet of specialist chipliner and walking floor units.
On arrival at AWJ, material is loaded into an automated screening system which removes stones and both ferrous and non-ferrous metals (which are sold for scrap). It then separates the material into four grades; fines, small, medium and oversize. Fines enter the Group's high quality peat-free compost product stream, oversize material is re-chipped and has contaminants removed before being re-screened. Finally small and medium grades of bark are loaded into Clifton's automated bagging line where they are packed in branded sacks for many of the UK's leading retailers.